Well I finally remembered to go up and take pictures of our headboard all attached to the bed tonight. Either he's in bed sleeping or Kaitlin's napping when I think of it! lol! This is one of the projects that the hubby and I accomplished over his 7-off. We are so proud of ourselves, we didn't think it would turn out so nice. We designed it ourselves and made it out of scrap 2x4's, plywood and trim that was lying around out in the garage. Total cost was about $32.00. That was for an extra 8' piece of the trim around the inside of the rectangles ($16), a quart of grey primer($8) and a quart of black paint($8). We have been together 13 years and have never had a headboard on our bed till now!
Forgot to taking pictures while we were building it, didn't think of it till I had already started priming!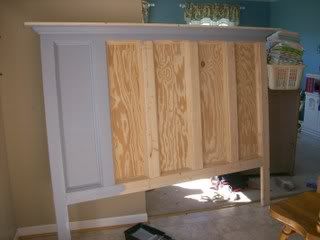 Starting the first coat of black.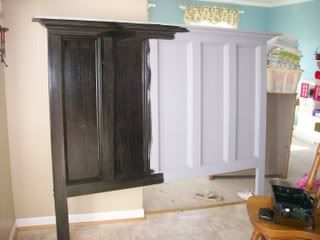 Worst first coat ever! I hate black paint!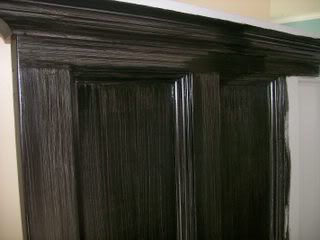 All painted...Ready to attach to bed!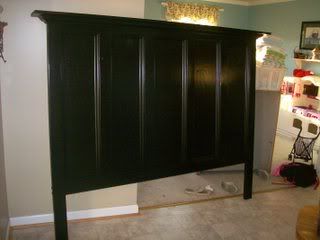 Finally finished!
Closer shot of it...
Three beds in the Master bedroom! I NEED a bigger house!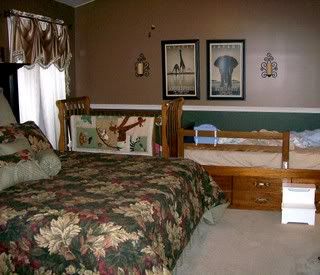 Good thing I have a pretty big bedroom, it's not really cramped at all! I still NEED a bigger house! lol Thanks to GW it will be a long time before that happens!