Good Evening Peeps! That is my 9 yr old daughters latest and greatest! We aren't people, friends, ordinary Joe Schmo's, we are "peeps"! I about fell to the floor laughing the first time she said it! I guess, each generation to their own, right! Anyway, I saw something like this on one of my many blog hopping fests and couldn't find it again and didn't save a picture or the template so I had to make up my own. This was my first try at it and I think it turned out pretty cute for a trial run! What do you think...
It's pretty small, only stands a little over 4 1/2 inches tall and 3 inches wide. I even used moldy oldy paper I had laying around, didn't want to use anything new or good! lol! I used CTMH's Harvest Level 2 paper, chocolate waxy flax, Summer Wave Goodbye stamp set, twill ribbon and colonial white cardstock. The button and 2' scallop circle are from AcMoore. The smaller scallop circle punch and Scallop edge punch are SU.
Here is the template...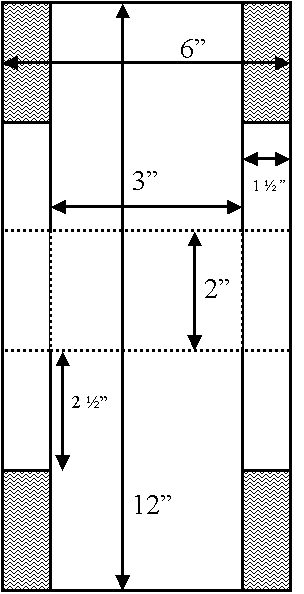 Cut the solid lines, score the dashed lines. The shaded area is scrap.